Our faculty members participate in conferences around the world, conduct groundbreaking research, and publish books and journal papers that contribute to their field and highlight their expertise. We feature those accomplishments and more in this section.
College of Arts and Humanities
Doris Ressl, associate professor and chair of dance, has been elected to the national board of directors of the American College Dance Association for the Baja region. Acosta's three-year term extends from July 1, 2017 to June 30, 2020. The association's primary focus is to support and promote the "wealth of talent and creativity" that is prominent throughout college and university dance departments.
---
College of Education
Anthony H. Normore, professor and chair of graduate education, has co-edited a special edition of the International Journal of Educational Management, and authored the article "Educational leadership and demographic change: perspectives on diversity, im/migration and change from cities around the world" in the publication.
---
College of Natural and Behavioral Sciences
Thomas Landefeld, professor of biology and pre-health adviser, presented the talk "The Impact of Minority Health Disparities: Now and in the Future" on May 5 at the 11th Annual Health Professions Conference at Mt. San Antonio College.
"Aging as a Developmental Perspective," an article published by Fumiko Hosokawa, professor emeritus of sociology, was published in the Journal of Sociology and Social Work. The qualitative research study compares a small sample of university students 50 and older with seniors at a community center, whose perspectives of aging were shown to be affected by societal views on aging and cultural values.
---
College of Business Administration and Public Policy
"Feeling sleepy? You might be at risk of falsely confessing to a crime you did not commit," was an article co-authored last year by Shari , assistant professor of criminal justice, for The Conversation. It was recently published in several large media outlets, including Time, Business Insider, and Yahoo News.
Fynnwin Prager, assistant professor of public administration, co-authored the book Economic Consequence Analysis of Disasters: The E-CAT Software Tool (Springer, April 2017), which develops a methodology for rapidly obtaining approximate estimates of the economic consequences from numerous natural, man-made and technological threats. He also co-authored the article "Economic consequences of aviation system disruptions: A reduced-form computable general equilibrium analysis," which appeared in the Journal Transportation Research Part A: Policy and Practice in January 2017.
---
Recent quotes and/or interviews in the media from faculty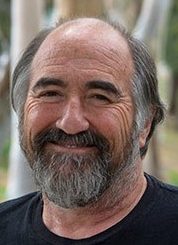 "Children crave a connection to their parents and learn from their parents' behaviors. Constantly checking your phone is going to have a negative impact on this connection." – Larry Rosen, professor emeritus of psychology, was interviewed for the KFGO-790 article "Why parents' tech obsession may mean kids misbehave."