Our faculty members participate in conferences around the world, conduct groundbreaking research, and publish books and journal papers that contribute to their field and highlight their expertise. We feature those accomplishments and more in this section. To share faculty news, email ucm@csudh.edu.
Academic Affairs
Vice Provost for Academic Affairs Ken O'Donnell and Associate Professor in Graduate Education Kitty Fortner, who respectively act as the editor-in-chief and managing editor of the Experiential Learning and Teaching in Higher Education journal, published the Volume 6, Number 1 issue in March 2023. The journal relates to high-impact educational practices and is published in collaboration with the Society for Experiential Education. It gives new faculty and doctoral candidates a forum for staying current and sharing discoveries about the power of experiential education at institutions like CSUDH.
College of Natural and Behavioral Sciences
CSUDH alumni organized a tribute to Professor of Anthropology Jerry Moore at the Society for American Archaeology's annual meeting in Portland, Ore. on April 1. The symposium was entitled "Humble Houses to Magnificent Monuments: Papers in Honor of Jerry D. Moore," and celebrated Moore's career of archaeological research.
Recent quotes and/or interviews in the media from faculty
"Gen Zers are self-motivated and are adopting financial behaviors early to prepare for their future. They are focused on building financial literacy in order to make more informed financial decisions. Their main goal is to build savings. Some are starting to invest and contribute to retirement accounts." – Assistant Professor of Finance Jennifer Brodmann gave expert analysis for "Gen Z Stats: Who Are They & What Do We Know About Them?" by RentCafe.
"The bottom line is that you must never pay interest on anything if you can avoid paying it. You should always pay your credit card bill in full every month, and if you do not have money to pay for the item in cash, then do not use your credit card to buy it." – Prakash Dheeriya, professor of finance, was a featured expert in a WalletHub piece about low interest credit cards.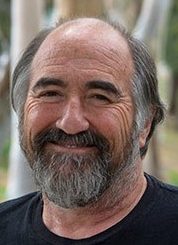 "With each ring, our brains let out a little cortisol or a little dopamine–an e-mail or a text makes us feel stressed or feel happy–and what this does is conspire to make us even more rapid responders." – Larry Rosen, professor emeritus of psychology, was interviewed for an MSN article about the link between technology and anxiety.