Our faculty members participate in conferences around the world, conduct groundbreaking research, and publish books and journal papers that contribute to their field and highlight their expertise. We feature those accomplishments and more in this section. To share faculty news, email ucm@csudh.edu.
Academic Affairs
Vice Provost for Academic Affairs Ken O'Donnell co-edited Delivering on the Promise of High-Impact Practices, a book which brings together the best current scholarship and methodologies to implement, scale, and assess high-impact practices within higher education. These practices, such as learning communities, service-learning, undergraduate research, internships, and senior culminating experiences, are positively associated with student engagement, learning, and personal gains – particularly among historically underserved students.
College of Business Administration and Public Policy
Assistant Professor of Economics Nestor Garza presented at a conference hosted by Universidad Industrial de Santander in Bucaramanga, Colombia from August 1-5. He delivered a 4-day workshop on spatial economics analysis using Geographic Information Systems, and on the fifth day offered a closure conference on "A Spatiotemporal Dynamic Analysis of Deforestation and Internal Armed Conflict in Colombia 2000-2018."
College of Health, Human Services & Nursing
Amer El-Ahraf, emeritus professor of health sciences, has been appointed to the National Environmental Health Association's (NEHA) Leadership Academy. In this capacity, he will mentor promising young environmental health professionals to prepare them for leadership positions. El-Ahraf has been named by the Journal of Environmental Health as one of 15 Leaders of Environmental Health, and is the recipient of the NEHA's highest awards in recognition of environmental excellence. These achievements were among the reasons for recruiting El-Ahraf to serve in this leadership role.
Recent quotes and/or interviews in the media from faculty
"The pattern of reaction that we see in the brain, and the pathways that are activated when we get those sweets, is very similar to what you see with drug addiction. There's this very, very strong reward response." – Assistant Professor of Psychology Kaylie Carbine was interviewed on KPCC about psychology and food choices.
"Moderation is key." – Professor of Kinesiology Scott Cheatham was interviewed by CNN about how to avoid injury during workouts. Cheatham recommended a measured approach to exercise, and added that research suggests major changes in environment may affect risk of injury.
"Unbalanced relationships where one person expects too much and thinks their partner must meet those expectations to prove that they love them [is when things get tricky]." – Beverly Palmer, professor emerita of psychology, was interviewed by Women's Health about acts of service being a "love language."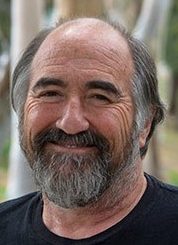 "You're going to start feeling more negative, maybe depressed, more stressed, more anxious [when watching disturbing content on social media.] The advice I'd give is to identify where the negative stuff is coming from, and hide it all." – Larry Rosen, professor emeritus of psychology, was quoted by Consumer Reports about how to curate social media for mental well-being.