Our faculty members participate in conferences around the world, conduct groundbreaking research, and publish books and journal papers that contribute to their field and highlight their expertise. We feature those accomplishments and more in this section.
 College of Business Administration and Public Policy
Fynnwin Prager, assistant professor of public administration, and Mohja Rhoads, lecturer in policy, planning and development, have penned the article "Telecommuters create positive change – so why aren't employers more flexible about people working from home?" for the online news outlet The Conversation.
Xuefei (Nancy) Deng, associate professor of information systems, authored the chapter "Artificial Intelligence and Human-Robot Teaming: Challenges and Design Considerations." Featured in the book "Knowledge Management, Innovation, and Entrepreneurship in a Changing World," Deng's chapter discusses her latest research in artificial intelligence and knowledge management.
College of Natural and Behavioral Sciences

Zaman Stanizai, professor of political science, has authored the article "Islamophobia Goes Global" for the Colombian College of Arts and Sciences' History News Network.
College of Arts and Humanities
Assistant Professor of Art Devon Tsuno will display his work in a solo exhibition at the Residency Art Gallery in Inglewood from Feb. 8 to April 4. This new body of work, which includes paintings, photographs, books, and archival materials, will be Tsuno's "most deeply personal and historical work to date." In conjunction with his solo exhibition, Tsuno will host a project at MOCA Grand Avenue this Sunday, Feb 2 from 1 to 4 p.m. He will be handing out hundreds of zines with stories written by teenagers who were incarcerated at the Topaz American internment camp during WWII. Not published since 1945, the articles were chosen by teenagers from across Los Angeles, who were asked what stories they felt needed to be shared the most. The zines guide readers through art exhibited by such artists as Ruth Asawa, who was incarcerated in the camp as a teenager with Tsuno's grandmother.
Recent quotes and/or interviews in the media from faculty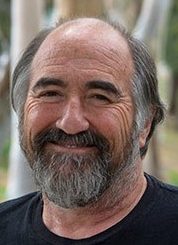 "Addiction is based on a pleasure system: You need more to feel good, which is why kids who play 30 minutes one day need to play for longer the next."  – Larry Rosen, emeritus professor of psychology, was interviewed for the KPRC 2 story "Know the signs of tech addiction."
"From having both practiced and been a law professor for many years, it is clear to me that today, most law students feel that becoming a lawyer is simply a way to make a living. So is selling used cars. They need to be given the opportunity of looking at things like your reader has experienced growing up, where his father used his skills to help others, and not merely generate an income." – A. Marco Turk, professor and director emeritus of Conflict Resolution and Peacebuilding, was interviewed for the Times Standard article "You and the Law: Do law schools care about right and wrong?"
"There is so much data for this conclusion that if it were not so threatening to specific theories it would long ago have been accepted as one of psychology's major findings."  – Arthur Bohart, emeritus professor of psychology and author of several books on psychotherapy, was quoted in the BusinessMayor.com story "How you 'attach' to people may explain a lot about your inner life." Bohart was responding to studies that have reached the conclusion that all psychotherapies have roughly equal effects, known as the "dodo bird verdict."
"It is certainly expected. We've seen this escalation or response of the Iranians, from the Iranians, clearly stated, particularly Iranian officials, who said that millions of Iranians who are outside marching and mourning Solemani, has forced them to take actions against the United States." – Hamoud Salhi, political science professor and associate dean of College of Natural and Behavioral Sciences, was a featured expert on the CCTV News report, "Iran's missile attacks against U.S. force in Iraq within expectation."
"An obvious advantage of living in an ethnically diverse city is increased intergroup contact. Such interaction might happen at various layers of the city: among students in school, or neighbors living on the same street. Thanks to this opportunity to get to know people who are unlike us, research has shown reduced prejudice, stereotypes, or negative attitudes across people of different ethnic or cultural background," – Kelln Li, assistant professor of sociology, was quoted in the article "Is Dr. King's Dream Being Denied or Deferred? Disparities in Housing Perpetuate Racial Wealth Gap" in The Chronicle.
"It can sometimes be safer for students and professors abroad to stay where they are. Task forces, like Washington's, are increasingly common and can help set policy as well as communicate across campus and combat misinformation." – Gary Rhodes, director of the Center for Global Education and a professor of education, was interviewed for the Chronicle of Higher Education article "American Colleges Seek to Develop Coronavirus Response, Abroad and at Home."