Our faculty members participate in conferences around the world, conduct groundbreaking research, and publish books and journal papers that contribute to their field and highlight their expertise. We feature those accomplishments and more in this section. To share faculty news, email lmckibbin@csudh.edu.
College of Arts and Humanities
Assistant Professor of Asian Pacific Studies Mary Talusan Lacanlale authored Filipinos in Greater Boston, part of Arcadia Publishing's Images of America series. The book traces the presence of Filipinos in Massachusetts since the 19th century, and how the community has grown in the early 21st century, to more than 25,000 people.
Professor of Negotiation, Conflict Resolution and Peacebuilding Nancy Erbe and Professor of Art Emerita Gilah Yelin Hirsch were named as notable professors in Premium Schools' profile of CSUDH.
The article also noted that CSUDH has one of the most ethnically and economically diverse student bodies in the western U.S., as well as one of the highest proportions of female students.
---
College of Business Administration and Public Policy
Rama Malladi, associate professor of finance, co-authored "Idaho Blacks: Quiet Economic Triumph of Enduring Champions" with Phillip Thompson, director of the Idaho Black History Museum. The paper examines how Idaho is the only state in which Black people earn more than all other races, and what factors might have led to this achievement in reducing racial and economic disparities.
Professor of Criminal Justice Administration C. Augustus "Gus" Martin co-authored The Handbook of Homeland Security, published by Routledge. The book addresses areas such as countering terrorism, critical infrastructure protection, information and cybersecurity, military and private sector support for Homeland Security, risk assessment, and preparedness for all-hazards and evolving threats. It is Martin's ninth book.
College of Education
In June, Interim Director of the College of Education Student Success Center Laurie Inman, Associate Professor of Teacher Education Edward Curammeng, and Professor and MS Clinical Coordinator Marcia Reed attended the Network Improvement Community P-12 Partner Institute Conference at Michigan State University with university partners from Los Angeles Unified School District and Inglewood Unified School District.
They collaborated with other educators to help strengthen university-based teacher education through a shared commitment to racial equity and social justice. They also engaged in courageous conversations with committed educators who are sincerely invested in preparing future teachers and teacher educators to become leading scholars and practitioners who deeply understand and work to improve education in its political, social, and cultural contexts.
College of Natural and Behavioral Sciences
Associate Professor of Biology Sonal Singhal's proposal was selected for a CSU Creating Responsive, Equitable, Active Teaching and Engagement (CREATE) award in the amount of $50,000 for the 2023-24 academic year. CREATE Awards support faculty in implementing new, groundbreaking academic interventions and course redesign to directly address student success and focus on closing equity gaps for all CSU students.
Singhal's proposal, "Equity-Minded Reform in STEM Gateway Courses," aims to boost CSUDH students' success in STEM while creating a culture of sharing best practices across STEM faculty.
Quotes and/or interviews in the media from faculty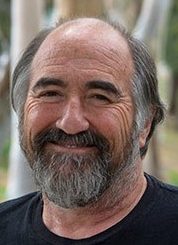 "I get concerned about the fact that we just blindly believe the GPS. We don't question it. Are we just going to blindly believe the AI? As it is, we're overwhelmed. We're so overwhelmed that we can't make ourselves do a simple task and see it to completion. Anxiety is just going to ratchet up as we're faced with this unknown thing in our world." – Larry Rosen, professor emeritus of psychology, was interviewed by WIRED about people's reliance on technology and the psychological impacts of AI.