Our faculty members participate in conferences around the world, conduct groundbreaking research, and publish books and journal papers that contribute to their field and highlight their expertise. We feature those accomplishments and more in this section. To share faculty news, email ucm@csudh.edu.
College of Arts & Humanities
Gilah Yelin Hirsch, professor of art emerita, presented at the Art and Healing seminar for the Department of Psychiatry at McGill University, Montreal. The workshop focused on clinical, theoretical, research, and community engagement issues on the use of art in transcultural psychiatry.
Assistant Professor of Asian-Pacific Studies Mary Talusan Lacanlale was featured in a short documentary about the "My Way Killings" in the Philippines. Lacanlale provided context for Western sensationalizing around the events, as well as the historical influence of music in the Philippines and how Filipino culture and people are perceived.
College of Business Administration & Public Policy
Gus Martin, director of the School of Public Service and Justice and professor of criminal justice administration, was awarded the Harry Scoville Award for Academic Excellence from the Southern California chapter of the American Society for Public Administration at their 72nd Annual Awards Luncheon.
College of Natural & Behavioral Sciences
Assistant Professor of Physics Horace Crogman was awarded a $15,000 2022 CSUPERB Curriculum Development Grant for his proposal, "Using Adaptive Technology to Create a Hybrid Biophysics Curriculum Program (HBCP) to Enhance Student Learning."
Associate Professor of Psychology Philip Vieira was awarded a $1,500 CSUPERB COVID-19 Research Recovery Microgrant Program grant for his project, "Immunohistological Investigation of Protein Expression in the Brains of Cocaine-Exposed Male and Female Rats."
Recent quotes and/or interviews in the media from faculty
"Banks and credit unions can make money off the security deposits from secured credit cards, but the amount that they raise from security deposits is very low, to begin with. Since many secured credit cards also offer other benefits (such as points) to credit card holders, the cost of such benefits may offset any interest the issuing cardholder may earn." – Prakash Dheeriya, professor of finance, was a featured expert in a WalletHub piece about secure credit cards.
"Traditionally, anything local is a lower-turnout election, fewer people are paying attention, and so it's really going to depend a lot of ways in who shows up," he said. "It's easier for the turnout to be skewed, to not be representative of the county." – Assistant Professor of Political Science Chris Hallenbrook was quoted in the Los Angeles Times about the race for L.A. County Sheriff in the Primary Election.
"I recommend students use a summer job to try a job before they buy it. This means you should look for a job that will help you learn about a new career or new industry while getting a sense of what you like and dislike about both. A summer job is a short-term commitment that will help you make a better choice for your first job post-graduation." – Thomas Norman, professor of management and marketing, provided WalletHub his expert advice on the best places for summer jobs.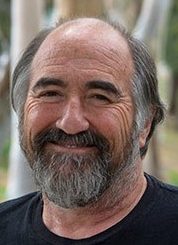 "[Teenagers are] afraid if they're not hooked up all the time, they're going to miss out on something important. Even just watching those little bubbles go on the iPhone, back and forth. Waiting for someone to respond can create a lot of anxiety." – Larry Rosen, professor emeritus of psychology, appeared on KSL-TV news to discuss teenagers' use of cell phones.