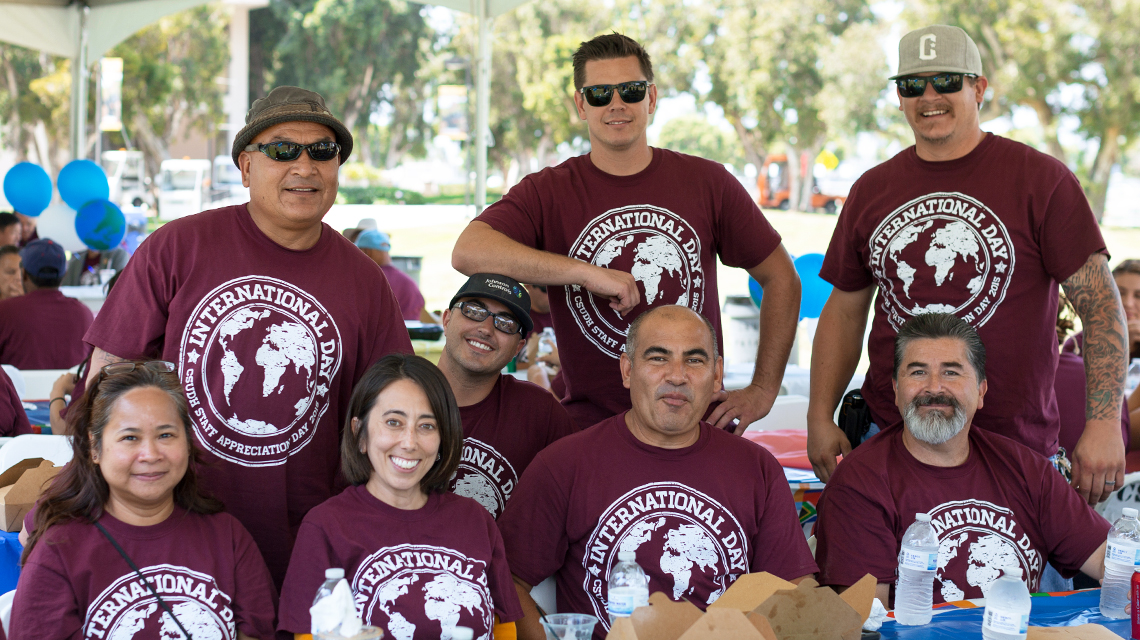 CSUDH's hard-working staff are dedicated to student success–but that's not all there is to their stories! Each month, we'll shine a spotlight on an individual who's making a difference on campus.
We welcome all staff submissions. Have a few minutes? Take the spotlight survey and answer as many prompts as you like. Please have a photo ready to upload in case your entry is chosen!
*This Microsoft Form requires login. Please sign in using your CSUDH credentials.
Spotlight Example: Teddy the Toro
University Mascot
We asked Teddy the Toro to answer a few of the spotlight questions. Check out their answers!

Teddy is one of the most visible Toros on campus, whether cheering on CSUDH sports teams or simply strutting along the walkways giving out high fives. Find out more about what makes Teddy tick in the first of our ongoing Toro Staff Spotlights.
Teddy the Toro has been high-stepping across campus for over two decades, spreading Toro spirit and encouragement at just about every event that takes place at CSUDH. A typical day for the "#1 Mascot in California" starts off with a quick check of their Instagram messages, followed by "meeting with campus squirrels for the latest updates." The rest of their day is spent walking around campus, "checking in with my Toros," according to Teddy.
For Teddy, the best part of the job is "bringing laughter, joy, hope, and spirit to everyone." The self-proclaimed "most likable figure on campus," Teddy's proudest moments have been representing CSUDH at national mascot competitions in 2019 and 2020–the only California-based mascot to do so. They are still working on their ultimate goal of getting a life-size Teddy statue built on campus, but even without such a tribute, Teddy considers the gig to be "the best job on campus."
Fun Facts About Teddy
Favorite movie:
Ferdinand
Favorite book:
California State University, Dominguez Hills by Gregory L. Williams
Favorite song:
"Butter" by BTS
Favorite food:
A mixture of St. Augustine grass, gluten-free oats, and organic wild foliage
Cats or dogs?
Anything but Golden Eagles!
Who would play you in a movie about your life?
Dwayne Johnson
Most interesting or unusual job you had before CSUDH?
I called people about their car's extended warranty.
Favorite place to spend time:
The Nap Room in Loker Student Union
Describe yourself in three words:
Affectionate, unconventional, imaginative.
What is one thing you could not live without?
The Toro Nation!