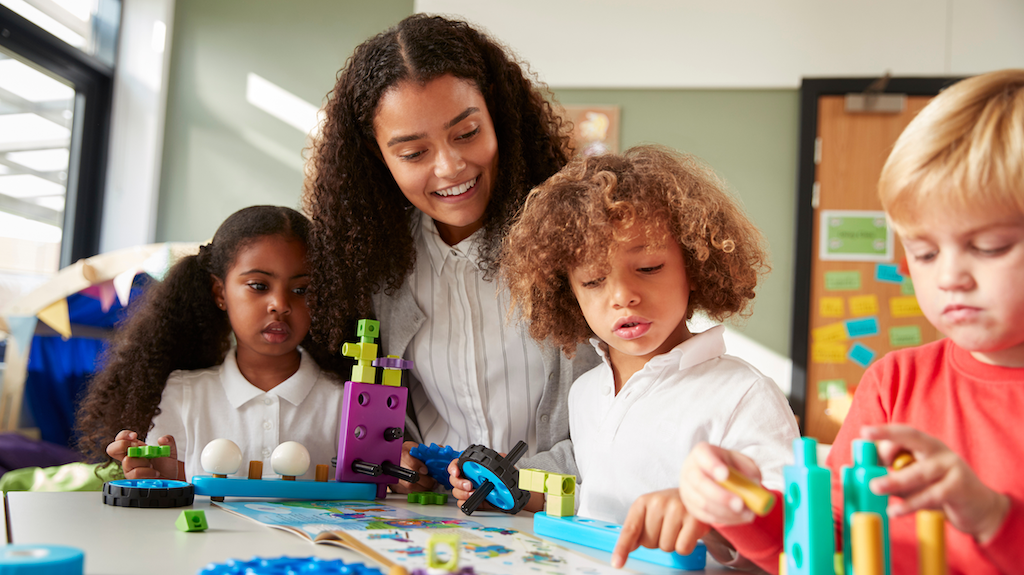 The historic gift marks the largest donation ever given to CSUDH.
More than 1,000 new teachers of preschool and early elementary school grades will start work in the Golden State over the next six years thanks to two new programs being launched at CSUDH, following a transformative gift announced today.
Ballmer Group is committing a historic $22 million to CSUDH over six years, marking the largest donation ever given to the university. The majority of the gift will fund scholarships for students through the university's Toros Teach L.A. program, which will help address California's severe shortage of early childhood educators by preparing, graduating, and placing culturally competent, racially diverse teachers and leaders in schools across the Los Angeles region.
"This program, supported by a generous gift from Ballmer Group, will have an outstanding impact on communities with a high need for credentialed preschool and early childhood educators," said CSUDH President Thomas A. Parham.
"It will support communities of color by creating a pipeline of teachers working and staying in the area, and improve those educators' ability to create positive outcomes for their students through the use of culturally competent pedagogies."
California's early education workforce faces a serious shortfall of teachers, with some estimates putting the need at nearly 10,000 educators as the state expands access to transitional kindergarten to all 4-year-olds by the 2025-26 school year. CSUDH's Toros Teach L.A. program will include two initiatives to address this need: Early Childhood Excellence and Black Educator Excellence. Through these, the university will build equity-embedded credentials, help districts recruit and support their Black educators and all educators of Black children, and enable educators to forge successful teaching careers with less debt and improved career retention.
"We are excited to work with Ballmer Group toward educating and mentoring culturally responsive teachers for the preschool-3rd grade classrooms of the Los Angeles region," said Jessica Zacher Pandya, dean of the College of Education at CSUDH. "With this generous gift, we can offer this training to more future teachers, who can then serve the communities they come from while helping to alleviate this critical need for the state."
The grant supports scholarships for up to 1,200 students, allowing them to earn bachelor's degrees and PK-3 or K-8 teaching credentials. The program also includes training and upskilling for current teachers, including new units needed for the PK-3 credential once it becomes available and certificate coursework for current teachers who want to improve their ability to teach ethnically diverse learners.
"This significant, impactful gift accelerates our rollout of the new PK-3 credential, while also fostering a diverse pool of future educators," said Mi-Sook Kim, dean of CSUDH's College of Health, Human Services and Nursing, which houses the Department of Child Development. "Our Child Development program will also support current teachers looking to upgrade their learning and earn a new credential to progress in their career."
Ballmer Group's grant to CSUDH was paired with a gift of $11 million to California State University, Long Beach, to support similar programs on that campus.
"Early education is a game-changer for giving kids a fair shot in school and life," said Kim Pattillo Brownson, Director of Strategy and Policy for Ballmer Group. "Teachers are vital to this work, and CSUDH and CSULB will now be able to support LA's future early educators through scholarships, degree programs, and partnerships to support our children's learning."
Connie and Steve Ballmer co-founded Ballmer Group in 2015 to focus on improving economic mobility and opportunity for children and families in the United States who are disproportionately likely to remain in poverty. Ballmer Group directs its philanthropy to help ensure that a person thrives through a healthy birth and stable family, a safe childhood and adolescence, a good education, and a career that can support a family.