Our faculty members participate in conferences around the world, conduct groundbreaking research, and publish books and journal papers that contribute to their field and highlight their expertise. We feature those accomplishments and more in this section.
College of Arts and Humanities
Six of Assistant Professor of Art Devon Tsuno's paintings will be on display in two exhibits: the Inglewood at Residency Gallery exhibit "Plain Sight," Sept. 14 – Nov. 3; and the outdoor installation "La Reina de Los Ángeles," at Descanso Gardens' Sturt Haaga Gallery in La Canada, from Sept. 16 – Jan. 13.
College of Business Administration and Public Policy
Clarence (Gus) Martin, professor of criminal justice administration, has published the fifth edition of his book "Essentials of Terrorism: Concepts and Controversies" (SAGE, Sept. 2018), which introduces readers to the modern landscape of domestic and international terrorism. The book also covers key foundational topics and provides a framework for defining terrorism and exploring its history and causes, while also discussing terrorist environments, tactics, targets, and counterterrorism.
College of Natural and Behavioral Science
Sarah Lacy, assistant professor of anthropology, gave the talk, "Prevalence of hypercementosis in Middle and Upper Paleolithic humans" during the European Meeting of the Paleopathology Association, which took place in Zagreb, Croatia, Aug 28 -Sept 1.
Barbara Belmont, lecturer in the Department of Chemistry and Biochemistry, was the featured speaker at the American Chemical Society National Meeting in Boston, MA, on Aug. 19. Her talk, "Surpassing advocacy: gaining momentum through mentoring the LGBTQ+ STEM community," was presented at the Importance of LGBTQ+ Role Models & Mentors in Chemical Sciences: A Symposium in honor of Barbara Belmont. The symposium honored Belmont for her extensive and sustained LGBTQ+ diversity and inclusion work within the American Chemical Society and the broader STEM community. She was also recognized for her mentoring and for inspiring young LGBTQ+ leaders within the society.
Recent quotes and/or interviews in the media from faculty
"The difficulty with this [new] study is you don't really know if it's the person who's leaving or the one who's left who's in the most psychological distress,"–Beverly Palmer, emerita CSUDH psychology professor, was interviewed for the U.S. News & World Report article "On-Again, Off-Again' Relationships May Be More Trouble Than They're Worth." The piece focuses on a study led by Kale Monk, an assistant professor of human development and family science at the University of Missouri, which investigates the link between relationship cycling and emotional distress.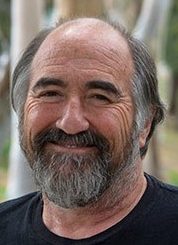 "You're going to lose the kids' brains … the proper way to do it is to give them periodic access during the day. Carve out times that are tech times." –Larry Rosen, emeritus professor of psychology, was interviewed for the story "French Schools Say 'Non!' to Cellphones" on WHTI-TV10 in Terre Haute, IN. Rosen also said he is against outright bans on mobile phone in the classroom becausse the fear of missing out phenomenon (FOMO) and dependence on their phones places too much stress on students.
"If you tell students, 'You can't use this,' and yet it's very helpful for them and they find it coherently provides an overview of a complex topic at a level that they feel they can really understand and grasp, it kind of makes sense why there would be a lot of overlap in the language and the words used on Wikipedia and in student papers." –Carolyn Caffrey Gardner, information literacy coordinator and a librarian, was quoted in the Chronicle of Higher Education article "Some Colleges Cautiously Embrace Wikipedia." She also said that Wikipedia is often generalized as a "shorthand for an uncredible resource."
Ashish Sinha, chair of the Department of Earth Science and Geography, questioned the International Commission on Stratigraphy's (ICS) use of a geological exemplar, or "golden spike," in research that brought it to the conclusion that the Earth is in a new geological age called the Meghalayan. The interview was included in the Science magazine article "Massive drought or myth? Scientists spar over an ancient climate event behind our new geological age." The ICS' anointment of the new age was based on signs in the rock record of a global drought that began about 4,200 years ago. The ICS used a stalagmite that Sinha and his colleagues found in the Mawmluh Cave in northeastern India. Sinha's team could date only a few of the stalagmite's layers, and water had partially dissolved the rock close to the drying event, potentially blurring the record and making it a bad sample for the ICS' report.