Our faculty members participate in conferences around the world, conduct groundbreaking research, and publish books and journal papers that contribute to their field and highlight their expertise. We feature those accomplishments and more in this section.
College of Arts and Humanities
Gilah Yelin Hirsch, professor of art, will present "Illuminating the Invisible: The Power of Form" as keynote speaker during the International Interdisciplinary Society for the Study of Symmetry's international conference Logics of Image – Visual Learning, Logic and Philosophy of Form in East and West. The conference will take place at the Orthodox Academy of Crete in Kolymbari, Greece, on Aug. 11-18. She will present "Presence," an exhibition of her paintings and screen her films "Reading the Landscape" and "Cosmography: the Writing of the Universe" at the conference.
Hirsch has also been invited to participate in the INCOGNITO art sale benefit at the Institute of Contemporary Art, Los Angeles on Sept. 8 from 6 to 9 p.m. Hundreds of established and emerging contemporary artists have contributed more than 400 original works for sale, all priced at $500. The fundraiser is in celebration of the institute's first anniversary in L.A. and all proceeds will support its free exhibits, education programs, and community outreach.
Assistant Professor of Art
Devon Tsuno will provide an artistic makeover for the façade of the College of the Canyons Art Gallery. The 702-square-foot graphic film wrap titled "California Seedlings" will be his largest public art project to date. Tsuno will install the piece Aug. 13, marking the beginning of the gallery's new initiative to activate the college's public space through dynamic contemporary art.
Greg Mocilnikar, adjunct faculty member in the Art and Design Department, has his solo exhibition "Short Stories" on display in the Walter Maciel Gallery through Aug. 17. Mocilnikar's exhibit was reviewed by Annabel Osberg for Artillery Magazine, who wrote "The total installation becomes a three-dimensional version of Mocilnikar's artworks, an encompassing collage inducing viewers' participation in the artist's meditation."
College of Business Administration and Public Policy
Larry Press, professor of information systems, writes about Cuba's struggles to create a viable internet infrastructure and is an active voice for Cuban Americans and the island nation through his blog, which elicits millions of page views. Press' expertise on the subject has earned him two U.S. Department of State appointments to its Cuba Internet Task Force: the Free Flow of Information subcommittee, charged with exploring the role of media and freedom of information in Cuba; and the Private Sector subcommittee, which is focused on improving Internet access in the country.
College of Education
Anthony Normore and Antonia Issa-Lahera, professors of school leadership in the Department of Graduate Education, have edited and wrote chapters for the book "Crossing the Bridge of the Digital Divide: A Walk with Global Leaders," a volume in the Educational Leadership for Social Justice series. The book explores the combined effect of the rapid growth of information as an increasingly fragmented information base, a large component of which is available only to people with money and/or acceptable institutional affiliations. Several additional CSUDH faculty members wrote chapters for the book:
Kitty Fortner, assistant professor, graduate education;
Steven C. Williams, coordinator of internet applications, TV and media production;
Kendall Zoller, part-time faculty, Graduate Education;
Julie K. Jhun, assistant professor, Graduate Education;
Ruben Caputo, lead program research analyst and curriculum designer, graduate education;
Saili Kulkarni, former assistant professor of special education;
Doron Zinger, part-time faculty, graduate education;
Yesenia Fernandez, assistant professor, graduate education;
Xuefi (Nancy) Deng, associate professor in information systems;
Meng Zhao, associate professor of marketing;
Hamoud Salhi, interim dean of undergraduate studies;
Jessica Parmar, research assistant, special education;
Ann Selmi, professor and chair of Special Education;
Gary M. Rhodes, former associate dean of international education.
Recent quotes and/or interviews in the media from faculty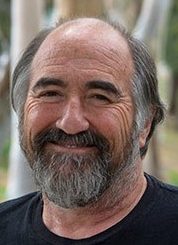 "We can't seem to put it down. All of the data show that the vast majority of smartphone users are accessing it for many, many hours a day. Our latest data, which is a year old now, shows that the young adults–college students who are in their mid-twenties–are using their smartphone 262 minutes a day on the average." –Larry Rosen, emeritus professor of psychology, was quoted July 13 in The Globe and Mail article "Could you go phone-free for a whole weekend at adult summer camp?"