Our faculty members participate in conferences around the world, conduct groundbreaking research, and publish books and journal papers that contribute to their field and highlight their expertise. We feature those accomplishments and more in this section.
College of Arts and Humanities
Professor of Communications Nancy Cheever, and Emeritus Professor of Psychology Larry Rosen, co-authored the chapters "When Does Internet and Smartphone use Become a Problem?" and "Media Multitasking and Mental Health" in the textbook Technology and Adolescent Mental Health. The book provides a framework for healthcare providers working with the dual challenges and opportunities presented by the intersection of mental health and technology.
Gilah Yelin Hirsch, professor of art, will have her acrylic painting "Ekev 1, 2011, Acrylic on Parchment" featured in the "Bread & Salt" exhibition at the USC Hillel Art Gallery April 8-May 15. Hirsch will also premiere her film "Reading the Landscape" during the Council Grove Conference at the Center for Environment and Energy Medicine in Council Grove, Kansas, April 2-6. In production for 15 years, the 25-minute educational film is an "innovative multicultural, multidisciplinary, and multilingual, experience for kids of all ages."
College of Natural and Behavioral Sciences
Assistant Professor of Physics Ximena Cid, co-authored the article "Gender Matters," which was featured in the March 2018 edition of Physics Today. The article details how patterns of inequality in physics can drive talented women out of the field, and what they can do to overcome them. Cid has also been honored with the Homer L. Dodge Citation for Distinguished Service to AAPT (American Association of Physics Teachers) award, which she will receive during the AAPT Summer Meeting in Washington DC. The award is presented to AAPT members in recognition of their exceptional contributions to the association at the national, sectional, or local level.
On March 13, Jerry Moore
, professor and chair of the Department of Anthropology, gave the lecture, "Putting the House Back in Household Archaeology: Making/Inhabiting/Studying Ancient Andean Houses" at the 20th Annual Keith Morton Lecture at CSU Northridge.
Professor
Ashish Sinha, chair of the Department of Earth Sciences, co-authored the research article "The Indian monsoon variability and civilization changes in the Indian subcontinent," which was published in the December 2017 issue of Advances Science magazine.
College of Education
Richard Gordon, emeritus faculty of Teacher Education, has been invited to be the Distinguished Professor of Education at Seisa University in Japan beginning June 2018. As distinguished professor, Gordon will be directly involved with the university's Global Children's Project to help expand the program, while providing in-service training for classroom teachers. He will also continue his research with his Seisa colleagues in the areas of teacher training and curriculum development. In June 2018, Gordon will also co-sponsor a regional conference in Yokohama, Japan where he will discuss his research.
Recent quotes and/or interviews in the media from faculty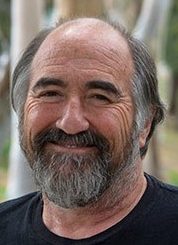 "I hesitate to call it an addiction because with an addiction you get pleasure out of the activity," –Larry Rosen, professor of Psychology, was quoted in the article "Experts Warn Against the Perils of "˜Tech Addiction'" featured on the website Mediashift.com, which includes insights into technology development. "It's their [technology companies] business model but this very business model is causing problems."