Our faculty members participate in conferences around the world, conduct groundbreaking research, and publish books and journal papers that contribute to their field and highlight their expertise. We feature those accomplishments and more in this section.
College of Arts and Humanities
Assistant Professor of Art Devon Tsuno created the fork design for the latest version of Cannondale's SuperSix bicycle. Tsuno, a rider himself, worked on the design in collaboration with the Pasadena-based cycling brand Team Dream.
College of Business Administration and Public Policy
Orie Berezan, assistant professor of management and marketing, has co-edited the book "Marketing and Humanity – Discourses in the Real World" (2019, Cambridge Scholars Publishing). Berezan's book focuses on normative marketing topics and traditional methodologies that encourages readers to explore new and diverse substantive domains, and analyze them from a holistic, intersectional, and interdisciplinary perspective.
College of Education
Anthony Normore, professor and chair of Graduate Education, recently published a chapter titled "Shaped By Values, Experiences, and Environment" in the book "The Leader Reader: Narratives of Experience." The book is a collection of narratives by education leaders from around the world who share their experiences and musings about the lived emotions and mindset of their life's work. Normore also co-authored two recently published articles: "Getting left of boom: Troubleshooting Poor Outcomes," which was featured in Law Enforcement Today; and "Auftragstaktik: Building Organizational Leadership Through Mission Control," published in the summer 2018 issue of the National Tactical Officers Association's magazine The Tactical Edge.
College of Natural and Behavioral Sciences
Sarah R. Taylor, assistant professor of Anthropology, has published the book "On Being Maya and Getting By" (University Press of Colorado, Nov. 2018). Taylor's book is an ethnographic study of the two Ek'Balams – a notable archaeological site and adjacent village – of the Yucatán Peninsula. When the site became a tourist destination, the village became the location of a community-based tourism development's overt displays of heritage, and a connection to Maya antiquity that became important and profitable for the Maya villagers.
Jerry Moore, professor and chair of the Department of Anthropology, has published two books: "Visions of Culture: An Introduction to Anthropological Theories and Theorists, 5th edition;" and "Visions of Culture: An Annotated Reader, Second Edition." Both titles are published by Rowman and Littlefield. The new editions include recent developments in anthropological theory, such as neo-evolutionary approaches and ontological explorations.
Recent quotes and/or interviews in the media from faculty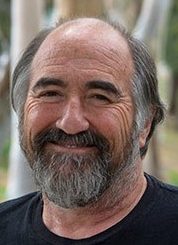 "Psychologists have long urged parents not to simply plop a child in front of a television set to stare at the screen alone, but rather to practice co-viewing, stopping often to interact with the child over content and ensure they are getting the developmentally important messages. I am not suggesting that digital toys are worthless. Quite the contrary, I see them as a wonderful adjunct to allow parents another way of pumping critical skills and information into their children in an engaging environment." –Larry Rosen, emeritus professor of psychology, was interviewed for the Reuters article "Pediatricians want parents to stop giving toddlers digital toys."